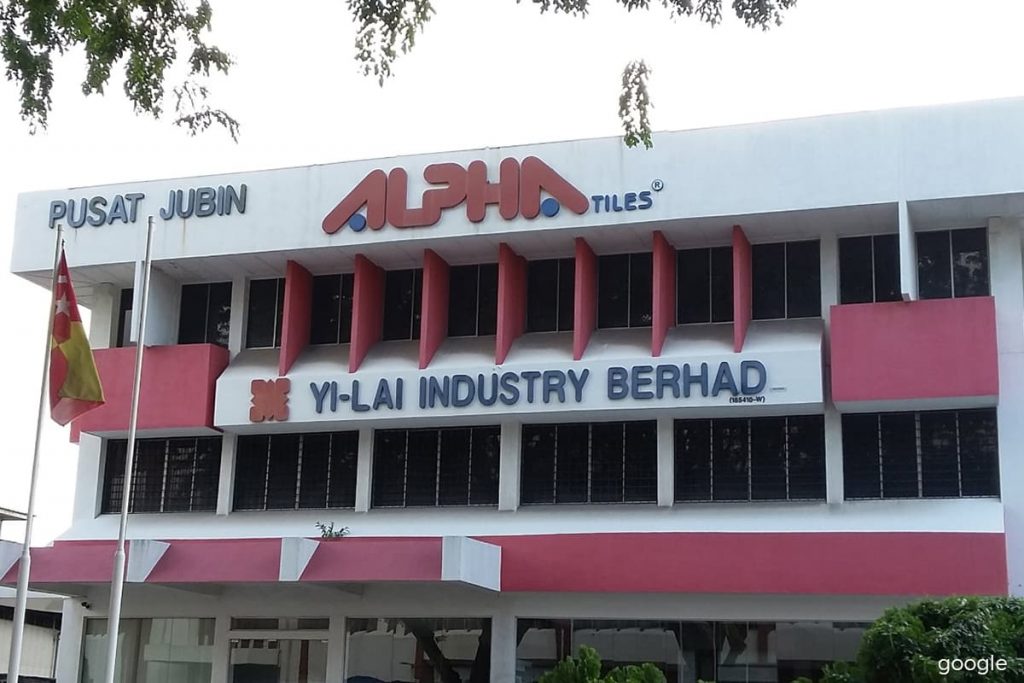 KUALA LUMPUR: Tiles manufacturer Yi-Lai Bhd (YLB) posted an earnings turnaround in the third quarter (Q3) ended 30 September 2020 (FY20), with a net profit of RM7.0 million as compared to a net loss of RM1.0 million a year ago.
The improvement in bottomline was achieved thanks to the group's ongoing strategic business transformation plan, which involves the increase of selling price on old stocks and efforts in cost-saving.
Revenue stood at RM29.6 million as compared to the RM31.4 million registered same period last year.
The lower revenue was due to the implementation of movement control order in 3Q FY20.
"The ongoing Covid-19 pandemic limited our growth and softened the demand for our tiles products, as customers delayed their projects' development and house renovation.
"In response to this, we doubled our efforts to successfully streamline all aspects of our business. We built on the disciplined, cost-focus approach we instituted earlier this year and realised additional operational efficiencies during the quarter, which contributed to the turnaround in the group," YLB director Tan Sri Dr Ali Hamsa said in a statement today.
He said as a company grounded in innovation, YLB is always looking for new ways to expand its presence within the health technology industry and offer meaningful and relevant products to consumers.
"Very soon, we will launch a new series of products that were inspired by Covid-19 to the market, and we believe it will excite the market. These new household products are effective in killing viruses and bacteria," Dr Ali said.
Besides that, Dr Ali is optimistic on the group's venture into the business of blockchain technology solutions and system integration services, via the joint-venture agreement signed with TechBase Solution Sdn Bhd (TSSB) announced in September 2020.
"The board is confident that shareholders will be able to see the results coming from this venture in the current fourth quarter (4Q) FY20.
"This will be a strong and stable alternative income stream to the group, which also mitigates our sole reliance on the existing tiles manufacturing business," Dr Ali said.
Source: https://www.nst.com.my/business/2020/11/645598/yi-lai-leaps-profitability-q3-upbeat-its-new-it-business-venture