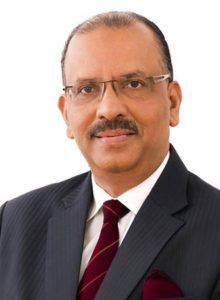 Tan Sri Dato' Sri Dr. Ali bin Hamsa
Independent and Non-Executive Chairman
Tan Sri Dato' Sri Dr. Ali bin Hamsa was a tutor in University of Malaya prior to starting his career in the Administrative and Diplomatic Service (PTD) as an Assistant Director at the Ministry of Trade and Industry on 5 January 1981. In 1986, he was appointed as the Senior Project Manager, Economy and Public Policy Management Centre (PUTERA) at the National Institute of Public Administration (INTAN), where he co-authored two books, namely Dasar-Dasar Utama Kerajaan (1988) and Malaysia Kita (1990).
He had a short stint at the Ministry of Transport in 1992. Upon obtaining his Ph.D in 1997, he began serving at the Economic Planning Unit (EPU), Prime Ministers Department. He held the position of Director of Department. He held the positions of Director of Distribution and Deputy Director-General of the National Transformation and Advancement Programme.
On 22 April 2009, Tan Sri Dato' Sri Dr. Ali bin Hamsa was appointed as the first Director-General of the Public Private Partnership Unit (UKAS), Prime Ministers Department. He served as the 13th Chief Secretary to the Government of Malaysia from 24 June 2012 until 28 August 2018. He was appointed as Independent Non-Executive Director of G Capital Berhad (Formerly known as Gunung Capital Berhad) on 1 June 2020 but redesignated as an Executive Director on 10 June 2020.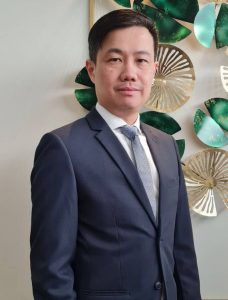 Datuk Au Yee Boon is Founder and Chief Executive Officer of Techbase Solution Sdn Bhd (2004 – present) and Executive Director of ARB Berhad (2018-2019). He started his own retail business right after he graduated from University Malaya in 2004.
After 5 years of his retail business, he has established Techbase Solution Sdn Bhd, a company specialize in providing Information Technology (IT) Solution. He was the key personnel for the company who responsible for marketing, business development and IT consultant.
Mr Lee Boon Siong was director of Zippy Bags, Inc. listed on OTC market. He has over 17 years of experience in sales and marketing, business development and IT consultant for clients from various industries including, healthcare, manufacturing, retail, financial and F&B.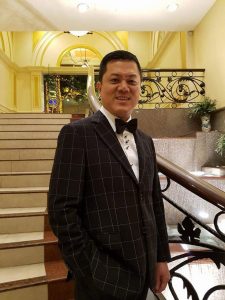 Dato' Sri Stanley Gan Chow Tee
Independent and Non-Executive Director
Dato' Sri Gan Chow Tee graduated in Accounting from Tunku Abdul Rahman University College in 1985. He is an outstanding entrepreneur with over 15 years of experience in property development and multi-businesses investments.
To-date, he had completed over gross development value of RM300 million property development projects, inclusive of residential, industrial and commercial. He has also invested in food and beverage industry especially in Chinese fine dining and banquet events.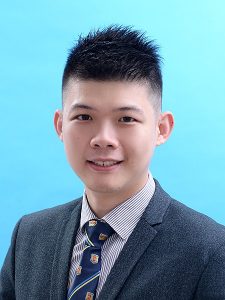 Independent and Non-Executive Director
Working experience and occupation: Mr Tan is a member of the Malaysia Institute of Accountant. He has over 5 years of experience in accounts and audits services.
After 5 years of service in accounting and audit, he joined as Finance Manager in Enterprise Resources Planning (ERP) system industry who leads the company's finance and consultant department for 3 years.