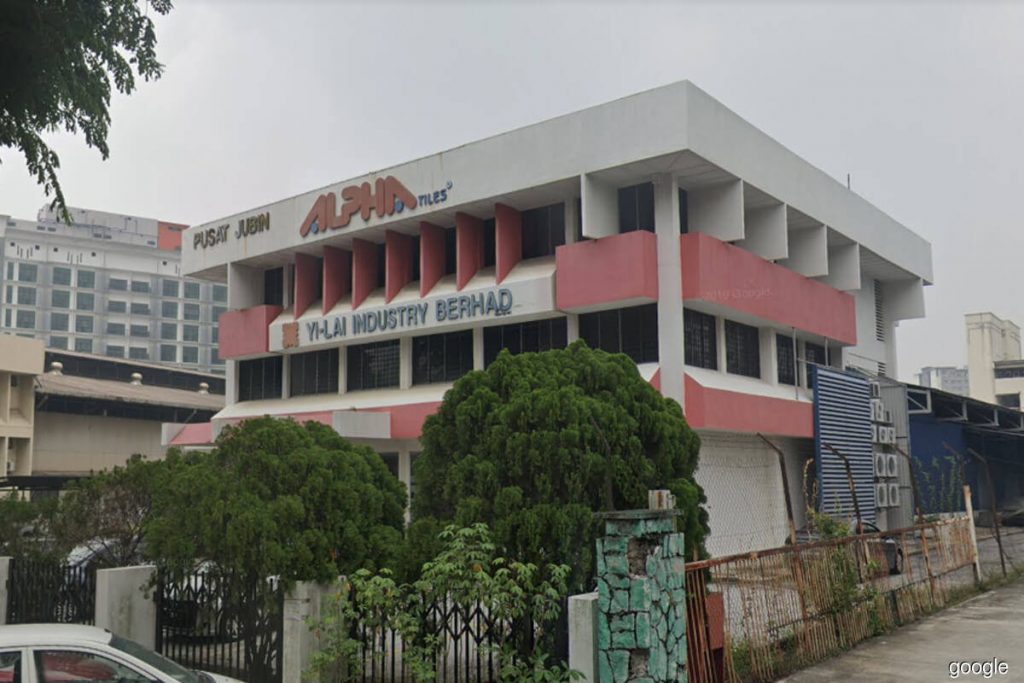 KUALA LUMPUR (Aug 27): Tile manufacturer Yi-Lai Bhd has appointed Au Yee Boon as executive director (ED) of the group effective immediately. In July, Au had emerged as the single largest shareholder in the company after he bought a 13.92% stake.
Au is also the founder and chief executive officer of Techbase Solution Sdn Bhd, a company specialising in providing information technology (IT) solutions.
In a statement today, the loss-making company said Au's operational track record in the IT industry provides an opportunity to further accelerate its turnaround effort, which has been suffering losses since the financial year ended Dec 31, 2017 (FY17).
"It is a matter of fact that the Covid-19 pandemic has negatively impacted most businesses. My role as the ED is to develop and oversee Yi-Lai's strategic transformation programmes, which aim to restore sales and grow our operational profits after several years of decline," he said.
"When I invested in the company, I had some plans in the pipeline that will reduce our reliance on a single business division. It won't be long before we make the next move as I understand the importance of speed in business. I have confidence in the management's ability to deliver a strong performance for shareholders.
"I am looking forward to working with the management team to step up the pace of the transformation," Au added.
In his strategy to turn Yi-Lai around, Au does not discount the possibility for a business diversification for the group.
"This pandemic is a wake-up call for businesses to move out from our comfort zone and seek to have a 'Plan B'. It is imperative for us now to create an alternative, sustainable and recurring revenue stream," he said.
"Yi-Lai has a sturdy balance sheet, with a total cash and cash equivalents of more than RM80 million and zero borrowings. This allows us to capture ample opportunities that are available for business expansion, in the form of mergers and acquisitions or joint ventures."
Nevertheless, Yi-Lai said the business plans are still in preliminary stages and subject to board deliberation and approvals.
"The company will make the necessary announcements in compliance with the relevant listing requirements as and when the plans materialise," said Yi-Lai.
To help the company cope with the revenue hit from the pandemic, Au and the other directors of Yi-Lai are voluntarily waiving their directors' fee for the next two quarters until February 2021.
"This initiative [is] in solidarity with those affected," he said, adding that the company has no intention of laying off its employees.
In the first six months of 2020 (1HFY20), Yi-Lai saw its net loss widen to RM9.75 million from RM5.01 million a year ago, while revenue fell 40.4% to RM32.71 million from RM54.9 million in 1HFY19. It blamed the weaker performance on its operations being halted during the movement control order period.
Yi-Lai shares closed unchanged at 89 sen today, with 289,000 shares traded. Its market capitalisation stood at RM129.56 million.
Source: https://www.theedgemarkets.com/article/yilai-may-diversify-business-turnaround-effort